Getting The Most From The
Trade Loyalty Scheme
Speak to a Trade Manager now on 01925 506 008

Email us at

[email protected]
The Fast & Simple Way To Advertise To Over 5 Million People

Upload Your Logo
This couldn't be easier. Hover over the upload your and click. A pop up will now appear "see right hand image". Simply upload a image of your logo and then OVER 5 MILLION PEOPLE can see your Company's logo. Not bad for FREE!
Company Profile
In this section you get complete control over your web page and what you want to display. You can change your service radius, edit the description of your business as it grows, list your top 5 selling points and upload pictures of your latest work. This will give protential customers an insight into the quality of work you offer. Upload the best examples of your work, remember 10,000's of people visit Better Bathrooms every day and a good percentage of them will need their new bathroom installing.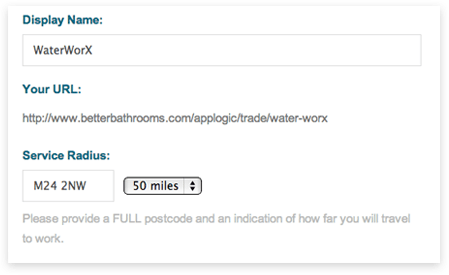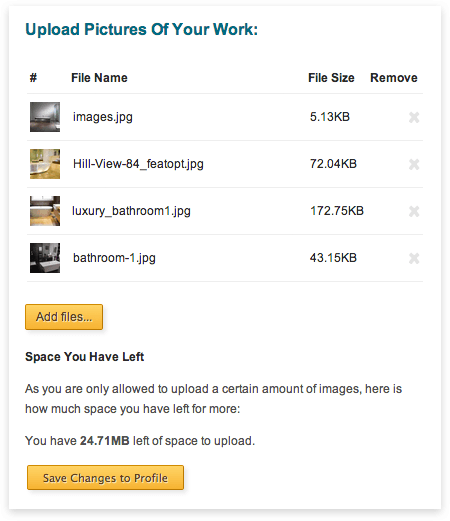 Your Web Page
Take a look at how your web page will appear to your potential customers. If you need to make any changes simply go back onto your company profile and make your changes here. These will change straight away so you can then check instantly how any changes will look. The more attractive your web page looks the better chance you have of appealing to potential customers. Now any potential customer can simply email you. It's that easy!
The Benefits of Trade Reviews
The more reviews you leave about our products the higher ranking you get and be more visable to potential customers. Once you leave over 50 you will be rewarded with a Bronze Reviewer status. Leave 100 you get Silver then 150 you get Gold! Then as potential customers view you web page they will have more trust in you knowing earned a status. As we all know, reputation is everything is business.
We're here to Help
At Better Bathrooms we know not everyone is great with computers. This is why every Trade Scheme Member has a Dedicated Account Manager who is happy to talk you through any area of the Trade Scheme you might be struggling with or answer any questions you may have. Remember we're here to help!