Bathrooms Showroom Manchester
Telephone: 0844 484 7678 (Option 3 > Option 1)
Address:
106 & 108 Chapel Walks
Chapel Street
Manchester
M3 5DW
Opening Times:
Mon - Fri:

8am - 10pm

Saturday:

9am - 5pm

Sunday:

10am - 4pm
Video of Manchester Showroom
Meet the Staff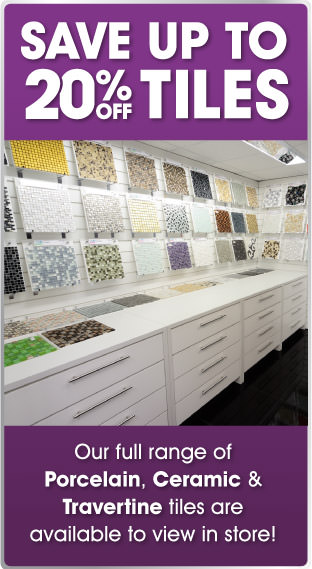 Whether you order online, by phone or in store, our prices will always be the SAME!
Hi there! Welcome to the Better Bathrooms Manchester Showroom. My name is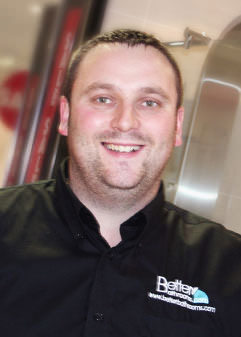 Lee and I'm the Showroom Manager here at Manchester.
After the huge success of the stores in Warrington and Wigan, the opening of a third store was an exciting prospect. Our distribution centre is within easy reach at Glazebury, Warrington, which is just a short drive from here. Located just outside the city centre in Manchester, the new showroom allows our customers to come and view our stunning range of suites, baths and furniture, before dropping in at our collection centre to pick up their bathroom purchases the same day!
Our third Better Bathrooms' showroom will bring us closer to thousands more people in the Greater Manchester area. We also have a railway arch setting like our very first store in Wigan, but we also have three arches, which means we are able to pack in even more offers and great deals. In case you can't find exactly what you're looking for in store (we can't show everything!), we also have two dedicated internet terminals where you can surf the Better Bathrooms.com website to see our full and extensive collection.
Finally, we sincerely believe in our motto of 'Better Prices, Better Service, Better Bathrooms'
Kindest Regards,

Lee
Better Bathrooms Manchester
Showroom Manager