Smart Toilet Features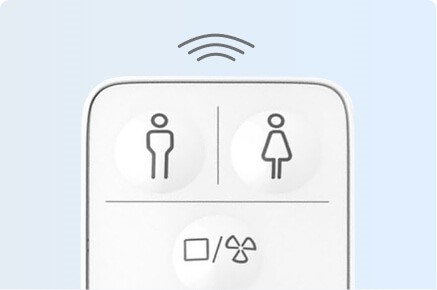 Wireless remote
Control your smart toilet using the handy integrated control dial, or the wireless magnetic remote. The remote also comes with a convenient holder that attaches to a wall.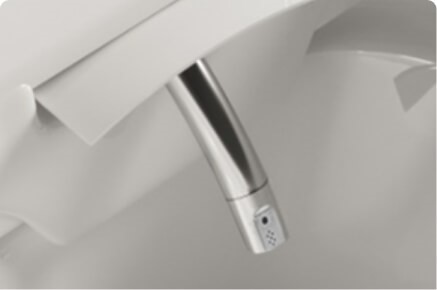 Self-cleaning hose
This intelligent toilet is incredibly hygienic. It automatically cleans itself before use or every 72 hours when not in use to eliminate bacteria.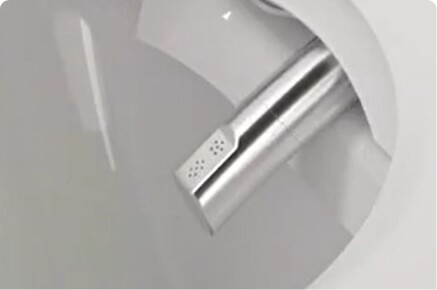 Adjustable, retractable hose
Set your ideal hose position to one of five angles. The hose is concealed within the ceramic toilet bowl when not in use.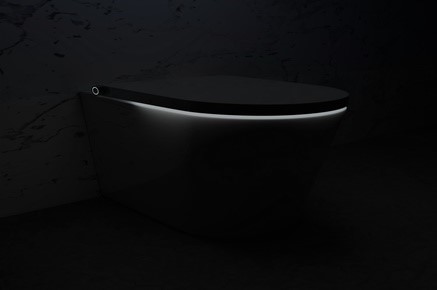 Smart nightlight
The white nightlight automatically turns on when low light is detected. This means you'll find it easier to fall asleep after a night-time trip to the loo.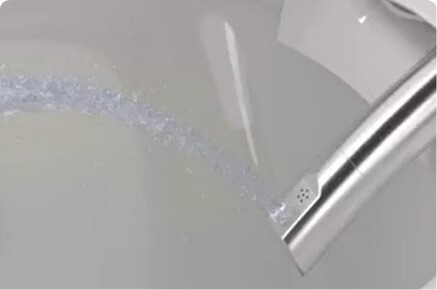 Rear and front wash and dry
Enjoy a hygienic cleaning experience without the need for toilet paper. Choose from a front, rear or front and rear wash, then finish with a warm air dry.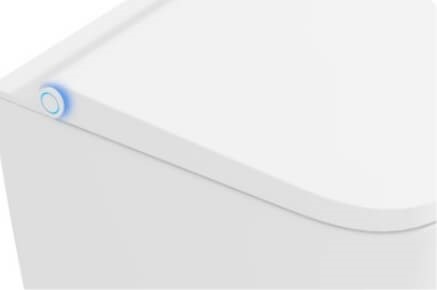 Smart seat
The built-in sensor ensures wash and dry functions will only occur while you're seated. In a power cut, this toilet will function like a regular toilet.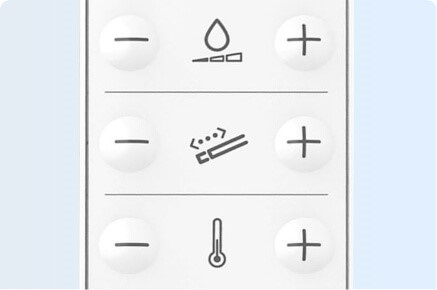 Water settings
Choose between five water temperature settings (31-39°C). Then, select one of five spray wash modes to find your preferred level.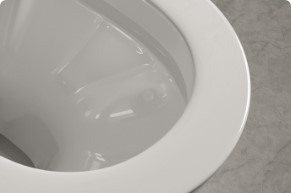 Rimless design
Enjoy maximum hygiene with a rimless pan. This design is quick and easy to clean and lowers the chance of bacteria and limescale build-up.
Functions
Control your smart toilet using the remote that attaches to a wall or via the on-seat control.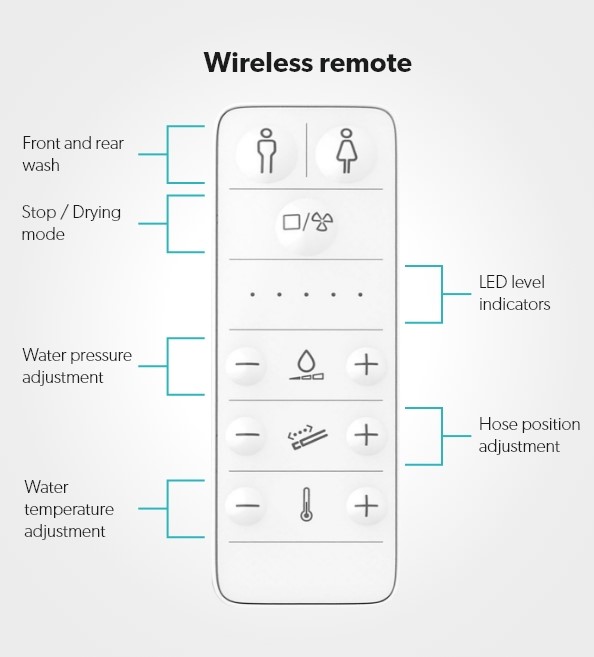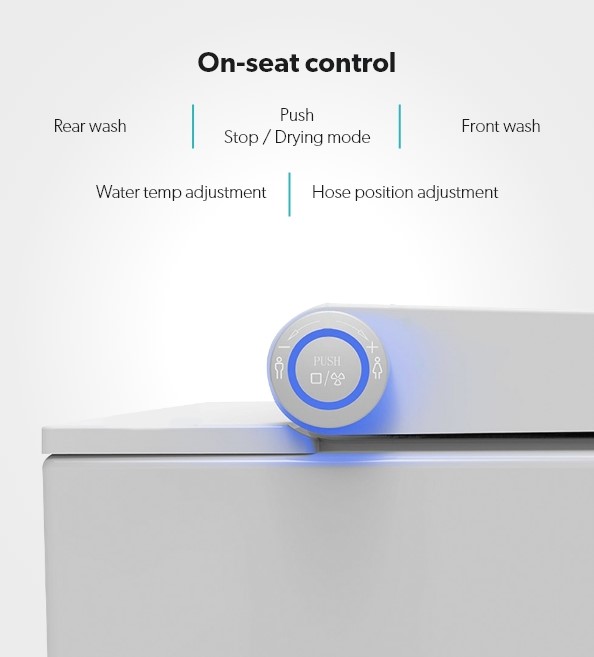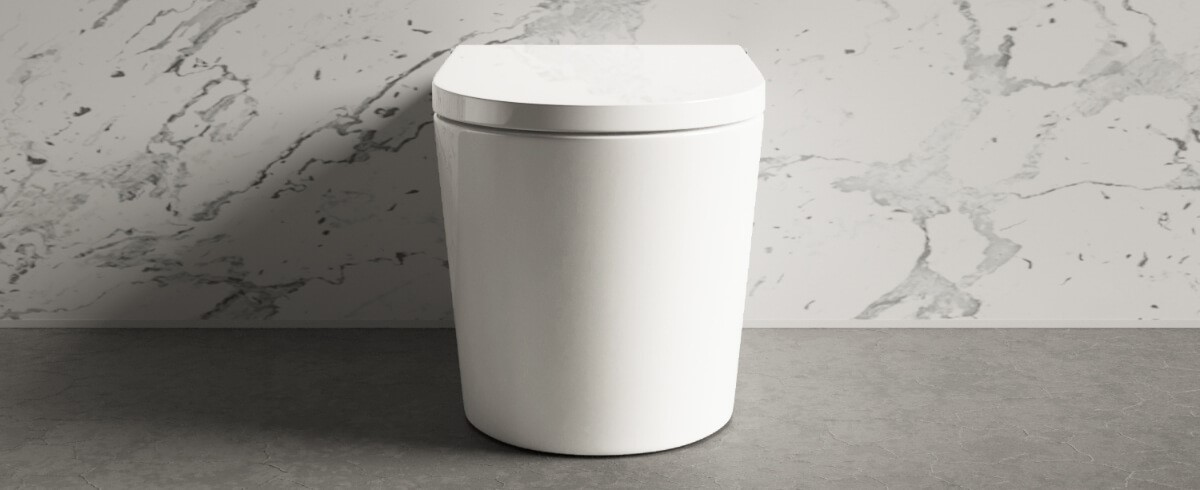 Operational tutorial
Installation tutorial
Downloads