There's no plumbing required with this modern designer radiator, which means installation is quick and straightforward. Simply mount it on the wall and plug it in. It features a digital thermostat for quick adjustments and can also be controlled via the intuitive Tuya app. Perfect on those noticeably cooler days; turn your radiator on with the touch of a button, ready for your arrival.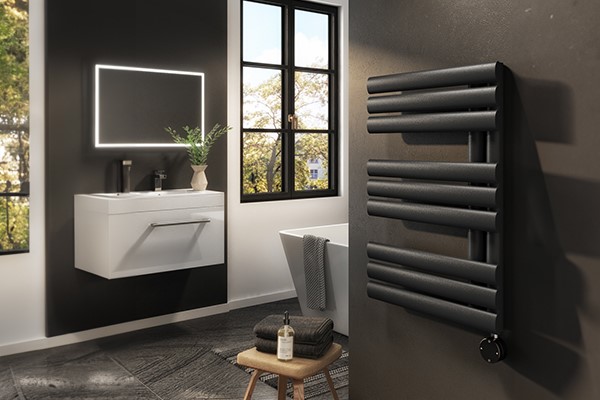 Cut those energy bills
Cheaper to run than your gas central heating, this radiator heats your room rather than your entire home. It's even prefilled with a quick heating fluid making it much more efficient. You can also create timed schedules to suit your daily routine - heat your kitchen as you cook after work then your living room as you relax on the sofa. Add more radiators to heat each room on demand and control them via the Tuya app.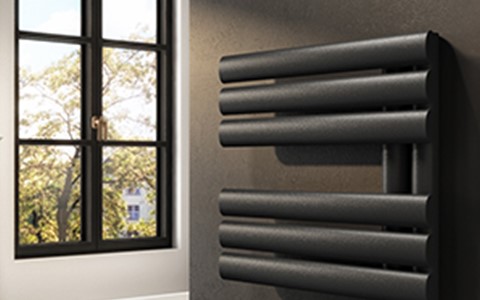 Modern design
Efficient and great to look at, this radiator has a stunning finish that adds style to any room. Featuring ten columns, this compact radiator suits smaller, tighter spaces and delivers plenty of heat.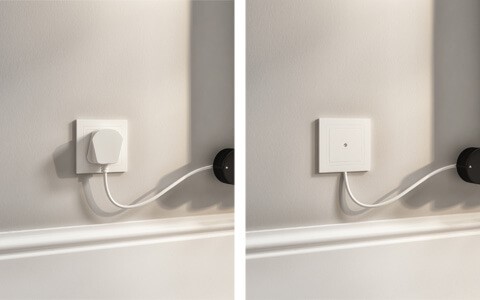 Easy to install
Installing this radiator couldn't be easier. There's no need for a pricy plumber, simply fit the element, wall mount and plug it in, and you're good to go. You can also hardwire for a more permanent installation. Its IPX4 bathroom safe rating makes it suitable for any room.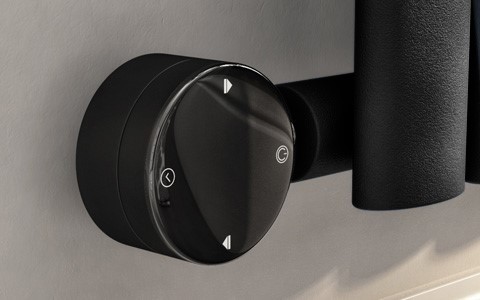 Quick adjustments
The built-in touchscreen digital thermostat allows you to make quick adjustments to the temperature or even turn the radiator on or off – ideal if there's a sudden nip in the air.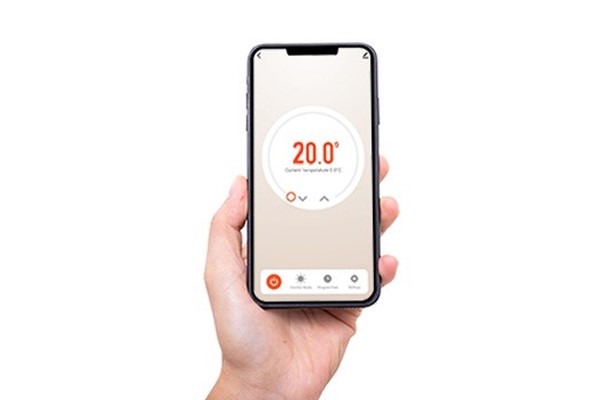 Smart control
Gone are the days of waking up or returning to a cold house. That's what makes this radiator a smart choice. With Wi-Fi connectivity, you're in control wherever you are. Simply download the Tuya app and enjoy complete control of your radiators anytime from your phone. Control it using your voice to change the temperature, cancel or boost your heating from your Alexa Echo or Google Home.
Key features
Dimensions: H 65 x W 45 x D 5.8 cm
Weight: 12.35kg
Bars: 9
Waterproof rating: IPX4
Prefilled: Yes, with antifreeze and thermodynamic fluid
Finish: Powder-coated
Material: Mild steel
Colour: Midnight Black
Other colours: Brass, Dark anthracite grey, White
Installation: 13 amp plug (supplied) or hardwired
Cable length: 1.3m
Maximum wattage: 0.6kW
Warranty: 5 years electrical / 10 years radiator
Supplied with fixtures and tools needed for easy DIY installation
How much heat will I need?
All radiators have a BTU rating, which essentially tells you how much heat they can generate. Use our handy BTU calculator below to work out what size you need.
What is a BTU?
BTU stands for British Thermal Units and represents the level of heat a radiator provides. The required BTU level to heat your room will influence the size of your radiators. Fortunately, we offer numerous options in all shapes, styles and sizes for you to find one that's right for you.
How is it calculated?
This figure is calculated by taking into consideration the dimensions of your room (width, length, height) and the type of windows (such as single or double glazing). You can either use one radiator to reach the total BTU level required, or a number of radiators which reaches the required BTU level when added together - let's get to it!
Why do I need to work out my BTU?
It's important that you get to grips with what BTU you will need in your room as you want to achieve the goldilocks effect – not hot, not cold but just right! If you're overheating your room, you'll probably see your bills increase too. It definitely helps to consider the space that you have before making a final decision.
Still unsure?
If you are still unsure of how much heat you may need please use our BTU Calculator below.
Click here to calculate.
Step 1
Please select your desired room:
Step 2
Please select the correct measurement type, and input the height, width and length.
Step 3
Please check the following questions and answer correctly, as this will affect your quote.
Total:
0
BTUs
Total:
0
Watts