Spring is almost here! Although the new season doesnt begin for another week or so, the little bit of sunshine weve seen recently has been enough to free my inner optimist.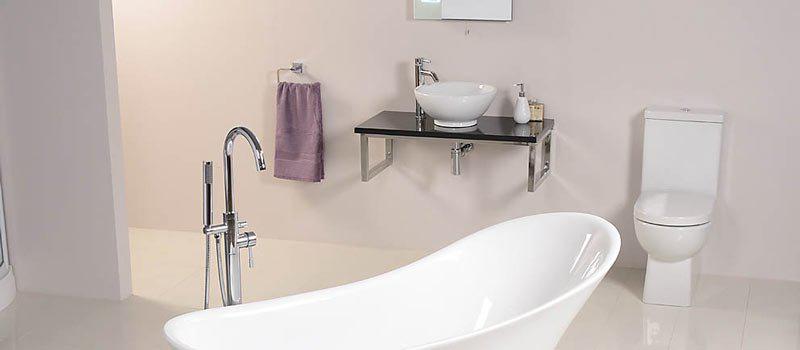 Our Pick Of The Summertime Hues
Spring and summer bathroom colour schemes are generally optimistic: from pale, airy shades to rich, vibrant hues, decor right now is all about invoking a sense of warm sunshine and open windows, lazy days and relaxationª
And while elsewhere in the home folksy and rustic trends show few signs of abating, for bathrooms we particularly love the strong colours and rich, bold designs picked out as strong looks for spring/summer 2014.
Our top five bathroom colour schemes for the coming season (in no particular order) are:
Tropical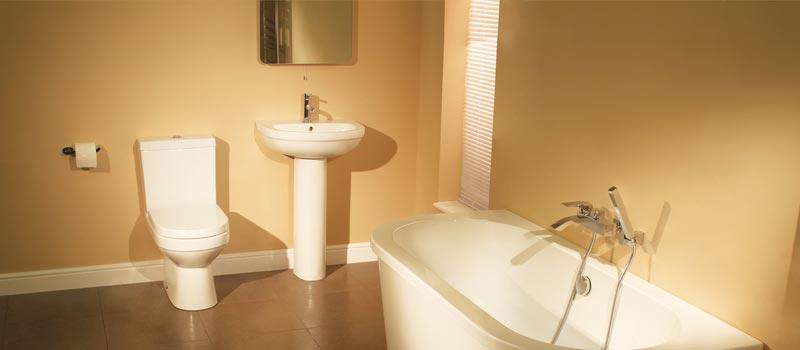 Vivid hues, lush foliage, beautiful birds and flowersª the rich and vibrant colours of a tropical colour scheme will certainly get you in the mood for summer!
Create a tropical paradise inspired feature wall with an opulent wallpaper (make sure the one you pick is suited to bathroom use) and add waterfall taps over your bath and basin: its just not a tropical paradise without a beautiful waterfall, is it?
Our Tabor Waterfall range of taps features a selection of beautifully designed and well priced deck and wall mounted basin mixers and bath fillers that will enhance any contemporary bathroom, whatever the season.
Colour Wheel
Blocks of colour flowing horizontally or vertically through several shades of a single hue, like squares on a colour wheel or paint chart. Offset your blocks with edging in white or neutral (worn wood works a treat with a vast array of colours) your colours should not run into one another but be set in distinct, adjoining sections.
Use this method of decorating to create a stunning feature wall the perfect backdrop for a curvaceous freestanding bath like our Park Royal boat bath (6141). The smooth, elegant undulation of the baths roll top allows it to stand out beautifully against a linear backdrop and its double ended, too, so youll have a choice of bathing positions from which to survey your new bathroom decor.
Bright shades
This is actually one of our favourite bathroom colour schemes for any season, as its all about choosing a colour you love and going wild! Yellow is always a popular hue at this time of year and its a very optimistic colour: splashing a little yellow around your bathroom can help you add a touch of spring to your space without embarking on a complete refurbishment.
And if you crave bold colour but are nervous about experimenting in your home, the bathrooms actually a great place to start. The small size of most bathrooms prevents mistakes becoming too costly, while the popularity of neutral white bathroom suites means there are plenty of colours that will work well in a bathroom.
When choosing a new bathroom suite, its good to bear in mind that a neutral set of sanitaryware will give you more freedom to decorate as you please in future: a stylish shower bath suite like our Plaza design with L shaped shower bath (9517) will help to maximise floor space in a small bathroom while looking good and working well with whatever colour scheme you choose.
Seaside
Perennially popular, seaside bathrooms come into their own in the spring and summer. Whether you prefer a relaxed beachy feel with driftwood shelving and sandy neutrals, or a smarter, nautical style with plenty of emphasis on pure, brilliant white, youll find that blue is your go-to colour.
And for an instant hit of cool, summery tranquility, theres little to beat our Verona mosaic tiles (9226): add these gems of turquoise glass to a shower wall or splashback for a beautiful, colourful bathroom update.
Surprise Colour
Add a little individuality to your new bathroom furniture with a blast of colourª inside. Bathroom colour schemes often focus on what you can see right away, with little attention paid to hidden details and added interest.
Chic fitted units such as our Voss bathroom furniture range in pure white lend themselves particularly well to individual creativity: add intricate patterns to drawer bottoms, line cupboards with colour, or create a beautiful backdrop in spring shades on the back wall of an eye level cabinet.
And our Madrid mosaic tiles (7223)áfeature a black backdrop with glittering gems of iridescent colour: these tiles look good enough to eat and can help you inject a surprising burst of spring colour into an otherwise sleekly monochrome bathroom.
á
We hope you enjoyed our guide on bathroom colour schemes, for more information or to purchase the products featured in this post dont forget to visit the Better Bathrooms websiteáwww.betterbathrooms.com